Should I Buy a Basement Dehumidifier After a Flood?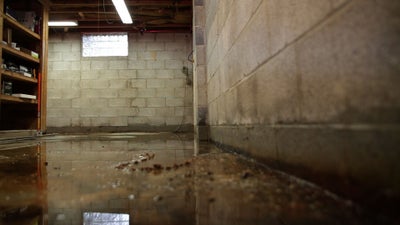 A flooded basement is every homeowner's worst nightmare. Belongings are ruined, things smell funny, and it's a devastating and discouraging event.
The ugly truth is many people are not ready to deal with the aftermath. Like everyone who's affected, your biggest concern would be to get water out of the basement fast and effectively.
Fortunately, there are a couple of things you can do to drain out the water. Don't go for the dehumidifier just yet. And speaking of dehumidification, is it really necessary and helpful when the basement floods?
We'll cover how to handle basement flooding and what part a dehumidifier plays in the process.
Drying Your Basement After a Flood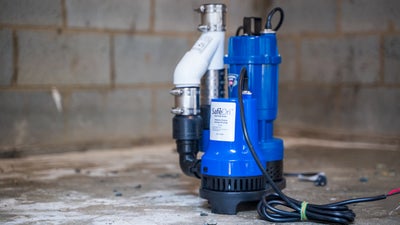 Although a dehumidifier significantly reduces humidity levels in the basement, it does not address the source of the problem. So, if dampness and floods in your basement are more episodic, like after a rain or the dampness appears along wall and floor cracks, a dehumidifier will not help fix the issue.
The first thing you'll want to do is to get sump pumps to move out water fast. You can't use a bucket or anything else to drain out the water. Sump pumps can drain out huge volumes of water. Once the water has been drained, you can mop up the basement floor to remove any residue and water.
Flooding will recur if you don't address issues that foster it. Check and fix faulty gutters, grade your landscape, and repair foundation cracks. Contact your local basement waterproofing specialist to find out what else needs your attention and how you can benefit from other waterproofing solutions.
Controlling Humidity in the Basement
It's likely that moisture will have started building up in the air around the basement. And humidity levels will go up with every single day that water sits on your floor.
To address the moisture issues, get a basement dehumidifier. It's going to help you bring down moisture levels in your basement.
Here's how it works. The unit sucks air from the basement into an inlet using a compressor and fan. Excess moisture is drawn from the air and condensed. The humidifier then releases dry air into the space.
The Benefits of a Basement Dehumidifier
Along with controlling humidity levels and removing moisture in your basement, here are additional ways you and your home will benefit from a quality basement dehumidifier:
Prevents Mold
A humid basement is not only uncomfortable, but it provides the perfect environment for mold and other bacteria to grow. Mold, mildew, dust mites, and bacteria thrive when the humidity levels are high. In such conditions, the bacteria expand quickly and spread into your living space within 24 to 48 hours after a flood. This may cause health issues within your home. A dehumidifier keeps the moisture levels below 50%, preventing mold from taking hold in your basement.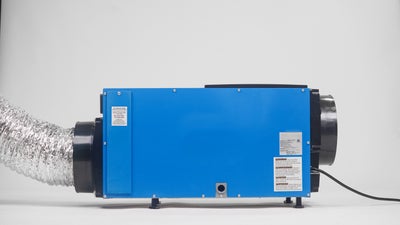 Decreases Dust and Allergens
Most dehumidifiers come with air filters that clean up the air in your basement. Some can even trap bacteria and odor, potentially reducing allergy symptoms. Less dust also means you won't have to clean this area as often.
Prevents Structural Damage
High humidity levels can foster cracks, cause wood to warp, corrode metal, and fade upholstery. It can also damage window sills which are particularly vulnerable to rotting. Depending on the capacity of the dehumidifier, this device can remove tons of moisture from your basement per day. An energy-efficient model, for example, can remove almost 100 pints of water per day. Over time, that moisture can wreak havoc on your home's structure.
Makes Home Energy Efficient
A dehumidifier can help you save energy as it enables your air conditioner to run more efficiently by removing the moisture in your air. This, in turn, extends the air conditioning system's lifespan by reducing wear and tear and minimizing maintenance.
Key Dehumidifier Features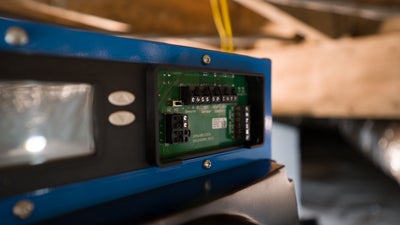 Self-draining: If your basement is very humid, you may want to invest in a dehumidifier that has a self-draining capacity. It can be directed to drain into your interior perimeter drainage system or sump pump. This will save you from needing to empty the machine manually.
Filter indicator: A filter indicator reminds you when you need to clean or replace your air filter.
Auto-humidistat: This feature senses the moisture level in the air, then automatically turns on and off depending on the prevailing conditions.
Need Dehumidification Assistance? Your Local Pros Can Help!
Looking for a lasting solution to basement flooding? As you can see, having reliable basement water management solutions in place will save your basement and your sanity. At Indiana Foundation Service, we can help you with all your basement waterproofing needs, from interior drains and sump pumps to dehumidifiers and vapor barriers.
Schedule a free basement waterproofing inspection and our waterproofing professionals will recommend solutions custom-fit to your home's needs that will serve you for a lifetime.