Crawl Space Problem Signs
When you first think about your crawl space, you may think of a damp, musty, and grimy area, filled with rodents, pests, and mold. If that's the case, you may be in need of crawl space repairs. Here are some common problem signs associated with crawl space damage.
---
An unsealed and exposed crawl space can develop an extensive list of moisture-related problems over the years. This can result in high energy bills, mold and mildew growth, rotted floor joists, and wet insulation. In severe cases, your home's structure may be at risk as well. For most situations, crawl space encapsulation is a multi-step process that addresses each aspect of moisture damage and prevention in your crawl space. At Indiana Foundation Service, our team has almost three decades of experience in solving even the most complex of crawl space problems. With our proven solutions, we can transform your crawl space from wet and dirty into a dry, clean, usable space.
---
Causes of Crawl Space Damage
More than 50% of the air you breathe in your house comes from the crawl space. That means that whatever is in your crawl space also is in the rest of your home and affecting you and your family.
Air pressure also comes into play with air movement. Air flows from areas of high pressure to areas of low pressure. When there is a greater difference between indoor and outdoor temperatures, the more significant this airflow becomes.
Even though you can't actually see airflow, it might help to see this in action to get a better understanding of the stack effect. The Cold Climate Housing Research Center has several informational YouTube videos, including "Your Northern Home: Stack Effect" that illustrates the stack effect.
So, if there's humid air or mold in your crawl space, it's also in the air that is circulating throughout your home.
Any kind of water in your crawl space is a bad sign. It can enter through open vents, porous block walls, the ground, and plumbing leaks and lead to a variety of problems. Water in damp, dark areas like crawl spaces attracts bugs and pests. It also can saturate and weaken wooden structural supports, lead to corrosion and rust on metal supports, and result in mold growth.
Coupled with water intrusion and outside air being ventilated into the crawl space, humidity is a major crawl space culprit. High humidity – any level above 50% – contributes to mold growth, unpleasant odors, failing support systems and more.

It's common for crawl spaces to have high relative humidity and moisture. These conditions promote mold growth, especially on organic materials like wood and insulation. Moisture in the crawl space also can enter other areas of the home through wall, ceiling and floor cracks, and contribute to mold growth there. (Source: EPA)
Award-Winning Service
Visit Company (Opens in New Tab)
Visit Company (Opens in New Tab)
Visit Company (Opens in New Tab)
Crawl Space Repair Solutions
After diving in to the damage your crawl space can cause to the rest of your home and how to prevent it, you may be ready to drive to your nearest hardware store and take action yourself. It's best to resist this urge and turn to your trusted local experts at Indiana Foundation Service instead. Here are some of the proven solutions we offer.
Is Crawl Space Repair and Encapsulation the Right Solution for Me?
We are committed to helping you protect your most valuable asset – your home. That is why we only use the very best products that are tested and proven to keep your crawl space dry, safe, and healthy. The solutions we use are manufactured right here in the United States, and they carry longtime warranties. All these solutions are also designed to work together to give you the most bang for your buck and prevent any further problems such as mold, dry rot, and pests.
If you have a dirt crawl space floor, it's important to isolate the rest of the home environment from the earth. The CrawlSeal™ moisture and vapor barrier does just that. This thick and durable liner, which is similar to a swimming pool liner, completely seals the crawl space. It is a true 20-mil liner rated above 25-mil strength at the seams, and it has been treated to resist mold and water. CrawlSeal™ is puncture-resistant and tough enough to crawl on because it is over three times the thickness of builder's grade liner.
If you have any questions along the way, aren't sure of where to start, or just want some advice, don't hesitate to give us a call! We are committed to helping you create a safe and healthy home for your family.
Why Crawl Space Repair and Encapsulation is Needed
After reading about the problems that most crawl spaces face and the negative effects that they can have on your home, you may be wondering what needs to be done to fix them. There are plenty of reasons why addressing crawl space problems is beneficial, but here are some of the biggest perks: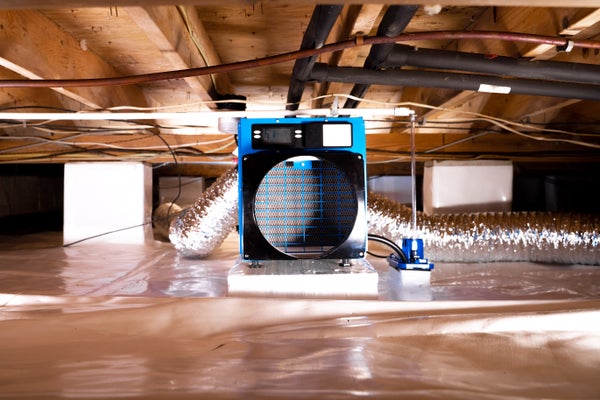 Better Air Quality
By properly waterproofing, sealing, and insulating your crawl space, you are taking a major step in improving the health of your home and family. If anyone in your house suffers from asthma or allergies, a cleaner crawl space can help prevent flare-ups and other sicknesses. If you choose solutions such as a dehumidifier, the air quality will be greatly improved throughout the entire home.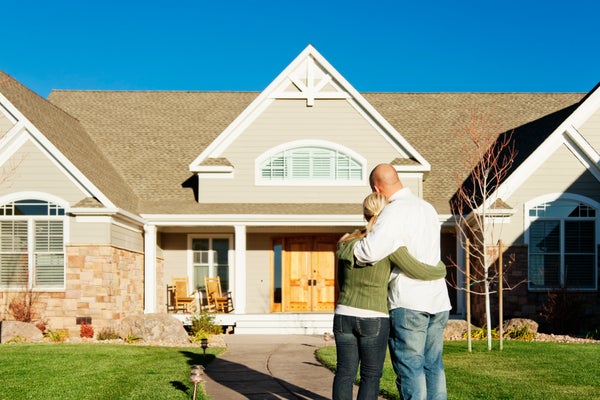 Real Estate Value
There are different factors that affect your home's appraisal value, but structural integrity, water issues, and other problems within your crawl spaces are important areas you need to be aware of. When selling your house, it is important to disclose any known past or current damage. This sets clear expectations regarding the quality and condition of the home. Indiana homeowners selling their house must fill out the Seller's Residential Real Estate Sales Disclosure form to the best of their ability. Some areas of the form include noting any foundation problems; water or moisture problems in the basement or crawl space; and damage due to flood, termites, or rodents.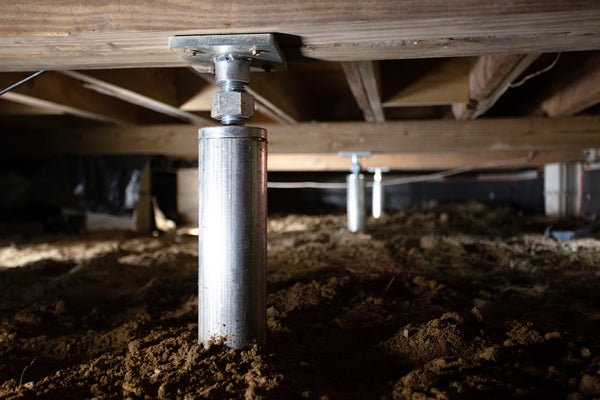 Structural Stability
Wet, damp crawl spaces with water and high humidity can have rotting and weakening support systems, which then leads to sagging and uneven floors. When you choose sturdy solutions to shore up the floors and floor joists, your home will be better supported and structurally sound.
Common Crawl Space Repair and Encapsulation Tips & Mistakes
Over the years, we've seen and heard a few things when it comes to crawl space repair. Here are some helpful tips and mistakes to avoid when you're facing crawl space moisture damage.
Helpful Tips
Some resources still encourage open crawl space vents, but the hard truth is that this is what causes a lot of problems under and throughout your home. Open vents are invitations that allow outside air, water, and pests inside. The best first step in preventing damage is to seal these vents with airtight covers.
Any crawl space repair isn't a "one size fits all," situation. What worked for a friend or neighbor down the street might not be exactly what your home needs. Every home and every crawl space is different and requires its own unique set of repair solutions. The best thing you can do is educate yourself about your crawl space and call the experts at Indiana Foundation Service.
Your plumbing, electrical, and ductwork systems typically run through the crawl space. Plus, there are beams and joists that support the home above. All these need to be protected from moisture and floodwaters. Installing a sump pump ensures water doesn't rise high enough and damages them. Installing a battery-powered backup can also be a good idea if a power outage happens.
Mistakes to Avoid
When it comes to repairing your crawl space, we recommend leaving it to the experts and not opting for DIY repairs. This area of your home is usually compact and houses important pipes and other fixtures. The slightest mishap could be a safety hazard or in worse cases, cause serious structural damage.
If your gutters are damaged or clogged, or your downspout extension is too close to your home, chances are water is able to pool under your home. It's important to regularly inspect your gutters for damage and to place your extension away from the base of your home to prevent any water from seeping in.
Any waterproofing measures installed in your home is a step in the right direction to protect it from water damage. Although waterproofing solutions are important, fully encapsulating your crawl space will give you the ultimate peace of mind that your home doesn't experience any moisture-related problems. Just installing a sump pump, or interior drainage system is not enough to fully combat water or mildew and mold growth.