Cracks in Foundation Walls
Foundation wall cracks are common and can cause serious structural problems if not addressed promptly. Here at Indiana Foundation Service, we are your trusted local experts in foundation repair,  with extensive experience in resolving these problems.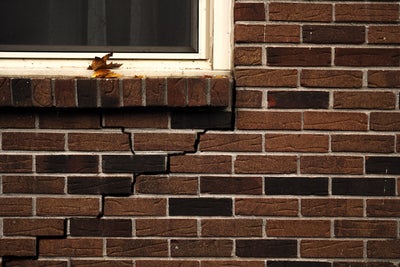 What Are Cracks in Foundation Walls? 
Cracks in foundation walls are fissures in the concrete walls that make up your home's foundation. These cracks can range from small hairline fractures to more significant gaps or breaks in the wall itself. They can indicate underlying problems with the foundation of your home and should not be ignored.
Repairing cracks in foundation walls can help stabilize the foundation and prevent further cracking or structural damage. It is important to identify and repair these cracks as early as possible to minimize the extent of repairs needed. 
What Causes Cracks in Foundation Walls? 
Foundation wall cracks can be caused by several factors, including:
Settlement – Shifting or compacting soil underneath a home's foundation can cause it to sink and settle unevenly, leading to cracking as the foundation walls bend or move.
Expansive Soils – Soils with high clay content can expand and contract as they absorb and lose moisture, putting enormous pressure on foundation walls and causing cracks.
Hydrostatic Pressure – Groundwater buildup on the outer side of foundation walls can create pressure that forces the walls inward, leading to cracks and bowing. 
Can You Fix Cracks in Foundation Walls? 
Cracked foundation walls can be repaired and reinforced to restore the structural integrity of your home. At Indiana Foundation Service, we offer several proven methods depending on the cause and extent of the damage:
How to Repair Cracks in Foundation Walls 
Here's the foundation repair process:
Inspection: Have a foundation repair specialist inspect your home to identify the problem and recommend a solution.
Repair: Depending on the type of damage, the specialist will use wall anchors, piers, or other methods to fix the foundation.
Waterproofing: After the foundation is repaired, waterproof the walls to prevent moisture intrusion. We offer professional and easy-to-use basement waterproofing solutions.
Maintenance: Regular inspections and maintenance can help keep your foundation stable. Check for new cracks and leaks to ensure proper functioning of drainage and downspout extensions.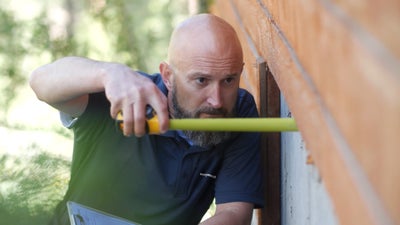 Why Repair Foundation Wall Cracks Now? 
There are important reasons to repair foundation wall cracks promptly:
Cracks worsen over time, leading to more extensive repairs.
Moisture penetrates cracks, causing mold growth and indoor air quality issues.
Doors and windows become difficult to open and close as the foundation settles unevenly.
If left unaddressed, severe wall cracks will compromise the structural stability of your home.
Don't wait! Call Indiana Foundation Service today! Our structural repair solutions can return your foundation to strength and prevent further damage. We offer free, no-obligation inspections and estimates on foundation repair services. 
Contact Indiana Foundation Service for Permanent Foundation Wall Crack Repair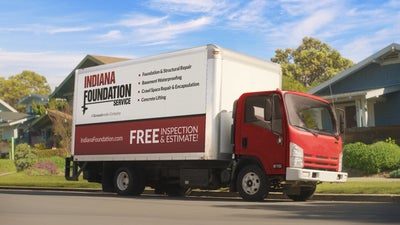 For nearly 25 years, Indiana Foundation Service has been assisting homeowners in Georgia with repairing foundation damage and preventing future issues. Our certified technicians are experts in evaluating the condition of your foundation and recommending customized repair solutions. We utilize cutting-edge technology and proven techniques to permanently stabilize cracked walls.
To schedule a free, no-obligation estimate on foundation wall crack repair for your home, contact us today. Protect your home investment and achieve peace of mind with Indiana Foundation Service's foundation wall crack repair. 
FAQs
The cost of repairs depends on various factors, such as the size of your home, the extent of the damage, the repair method required, and permitting. However, we offer flexible financing options to fit repairs into your budget. The best way to determine the cost of repairs is to schedule a free inspection with us. During the inspection, we'll provide an exact price for our work with no hidden fees. 
Most foundation wall repairs take 1-2 days, and you can usually remain in your home while we perform the repairs. 
Publish Date:
Last Modified Date:
Explore more problem signs