Musty Basement Smell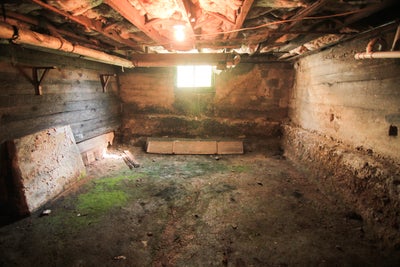 Many homeowners may not be surprised when they notice unpleasant smells in their basement. Musty odors in the basement may seem minor, but they could indicate serious underlying issues that should be dealt with immediately.
The key to keeping your basement dry is moisture management, and Indiana Foundation Service knows how to do it effectively.
We specialize in offering comprehensive basement waterproofing solutions to tackle unpleasant odors and address the underlying causes. Homeowners have trusted us for 30 years to repair and safeguard their homes. They know they can rely on our exceptional customer service and dependable solutions.
What Are Musty Basement Smells? 
Musty basement smells are often described as unpleasant odors that come from your home's lower level. These smells can signal moisture and structural issues, so it's important to address them.
Odors in your basement can be accompanied by the following problems:
High humidity in the basement
Infestation of pests
Damage to belongings
Plumbing leaks or backups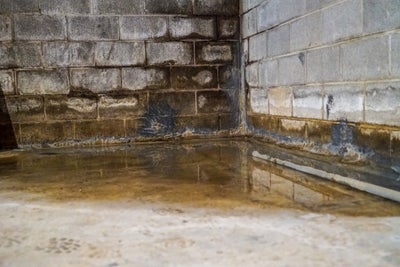 If these problems are left untreated, they will worsen and cause additional damage. Contact professionals in basement waterproofing, like Indiana Foundation Service, as soon as you notice musty odors or other basement moisture issues.
Why Your Home Has Musty Basement Smells 
There are several common causes behind musty basement smells, including:
Dampness: Basements are often poorly ventilated and humid, which can result in moisture buildup.
Water Intrusion: Leaks from plumbing or external sources can lead to standing water.
Mold Growth: The combination of moisture and lack of ventilation creates an ideal environment for mold.
Pest Infestations: Rodents and insects can bring in contaminants and create waste.
Wet Belongings: Items like rugs, furniture, and boxes can absorb moisture, contributing to the odor.
Damaged Insulation: As shown in the picture, wet fiberglass insulation emits an unpleasant smell, and the soft material can harbor mold and pests.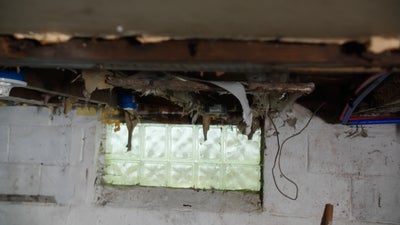 Rot: Wooden beams and walls may decay, emitting a musty odor.
Clogged Drains or Sump Pumps: Clogged drains and sump pumps can cause water backup and subsequent odors.
Damaged Sewage Main: A damaged sewage line can emit foul smells and pose a health risk.
Foundation Problems: Cracks in the foundation can allow moisture and soil gases to enter.
Contact Indiana Foundation Service for a complimentary inspection. Our experts will identify the source of the problem and recommend targeted basement repair solutions.
Can You Fix Musty Basement Smells? 
Yes, we can help you with those musty basement smells. While it might be tempting to use air fresheners or candles, the underlying causes of musty odors will still remain.
To completely eliminate those musty basement odors, you need a whole-home solution that tackles the root cause of the moisture and provides long-lasting relief. At Indiana Foundation Service, we specialize in installing a comprehensive basement waterproofing system that addresses the issue from multiple angles.
How to Stop Musty Basement Smells 
Our approach to addressing basement odors and their moisture source includes these steps: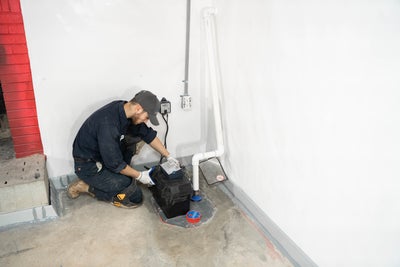 Comprehensive Inspection: During a free inspection, our experts thoroughly evaluate your home's interior and exterior, pinpoint the cause of the problem, and recommend customized solutions.
Interior Drainage: A specially designed interior perimeter drainage system intercepts leaking water from your walls, floor, and cove joint, keeping it away from your basement.
Sump Pumps: A sump pump, placed at the lowest point of the basement, collects water from the interior drains and pumps it away from your home. 
Wall Vapor Barriers: Thick, waterproof, and mold-resistant wall vapor barriers seal your basement from external moisture and help direct leaking water to the drainage system.
Dehumidifiers: Our powerful yet energy-efficient basement dehumidifier improves indoor air quality by controlling moisture and humidity levels, eliminating odors, and deterring mold growth.
Wall Repairs: Our various wall reinforcement systems, including wall anchors and carbon fiber straps, stabilize basement walls and prevent further cracking and movement, ultimately averting moisture intrusion.
Indiana Foundation Service offers customized, proprietary solutions to address your basement moisture issues more effectively than any off-the-shelf product. Our repair methods are backed by long-term, transferrable warranties and maintenance plans.
Why Address Musty Basement Smells 
It's crucial to address musty basement smells right away, due to:
Health Risks: Mold exposure can lead to respiratory issues and other health hazards. Additionally, pests are attracted to damp spaces, which can bring diseases, viruses, and parasites into your home.
Structural Damage: Lingering moisture can cause significant damage to the walls, floors, and foundation over time. Moisture seeping into wood can lead to rot, decay, and structural instability.
Other Leaks and Damage: Excess moisture can corrode pipes, wires, and appliances, resulting in leaks or electrical shorts.
Property Value: Persistent issues with musty smells can negatively impact the value of your home.
Comfort: Eliminating these smells will make your home a much more comfortable living environment.
At Indiana Foundation Service, we offer reliable, specialized solutions designed to effectively solve your specific basement problems.
Contact Indiana Foundation Service for Reliable Basement Waterproofing Solutions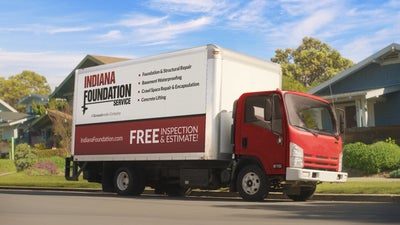 You don't have to tolerate unpleasant musty basement smells. Why not contact Indiana Foundation Service today for a free, no-pressure inspection? We'll assess your basement and suggest tailored solutions to permanently resolve moisture issues. Our exclusive waterproofing products, trusted by countless homeowners, outperform those found in stores. 
FAQs
While it's common to experience a musty smell in your basement due to water intrusion, it's important not to consider it as normal. This issue can negatively affect your family's health and the condition of your home. If you detect any odor in your basement, we recommend not to ignoring it, DIY-ing basement waterproofing methods, or covering it with a spray. Instead, we suggest contacting the experts at Indiana Foundation Service for a free inspection. 
Although mold has a distinctive smell, musty odors in your basement do not always indicate the presence of mold growth. Other sources include plumbing issues and damp or damaged materials like wood and cardboard.  
Publish Date:
Last Modified Date:
Explore more problem signs