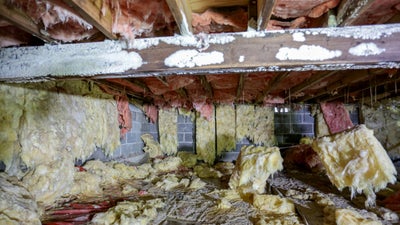 Say Goodbye to White Mold in Your Crawl Space
Mold is a naturally occurring fungus and it can be found everywhere – from leaves on trees to your home's interior nooks and crannies. The latter is particularly concerning because mold can present health hazards to sensitive individuals.
Mold comes in all kinds of shapes, sizes, colors, and species. One of them is white mold, which can easily take up residence under your home in your damp crawl space. Learn more about this problem, what to look for, and how professionals help you prevent the issue from developing in your home.
What Exactly Is White Mold?
White mold is a type of fungus that includes a wide variety of white-colored mold species. White mold can appear as soft, fuzzy, or a light powdery texture. It grows and spreads because of excess moisture, which could be the result of heavy rainfall, plumbing leaks, or poor dehumidification.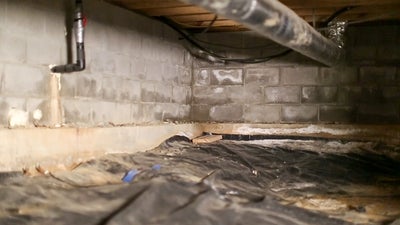 White Mold, Efflorescence, and Mildew 
White mold is often confused with mildew and efflorescence. However, mildew and efflorescence often develop into mold if left untreated. The difference between mold and mildew is that mold has a stronger and more noticeable odor. Also, mildew often only grows on plants and in an outdoor setting. White mold and efflorescence are more commonly confused than mold and mildew. The difference between white mold and efflorescence is that the latter can vary between white, brown, and yellow colors. Efflorescence also has no odor and dissolves in water, unlike white mold.
White Mold and Your Crawl Space  
White mold can be found in two places located within your crawl space. The first and most common place is where the structure meets the soil. As rainfall and water amass in the soil and make it damp, mold can grow as humidity follows the rainfall. In humid climates like that of Indiana, exposed soil can propagate the growth of white mold. Often, this is due to an incomplete or missing vapor barrier. The dirt, limited airflow, and excess moisture increase humidity and thus allow for mold growth. White mold can also form on the floor joists and other wooden supports in your crawl space under certain conditions.  
What are the Symptoms of White Mold Growth?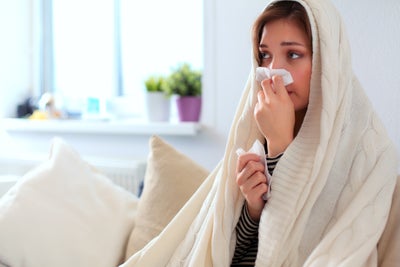 It isn't rare for the climate of Indiana to warrant white mold growth, especially in crawl spaces. It is especially important to detect the growth of white mold in its initial stages before it spreads. Doing so can prove to prevent further damage to the structural integrity of your home, as well as your physical health.  
Dampness and increased humidity in and around your crawl space are solid indicators that your crawl space is experiencing mold growth. Often, a musty odor is emitted in conjunction with the growth of white mold. This odor can cause mild to severe allergic reactions including sneezing, watery eyes, itchy skin, coughing, shortness of breath, dizziness, and even asthma.  
Mold grows fast. Don't be surprised if you notice significant changes around your home, or experience any of the symptoms that come with exposure to white mold. In any event, inspecting your crawl space for white mold and keeping in mind the signs that may indicate its growth will help you to prevent it from spreading. 
How to Detect and Address White Mold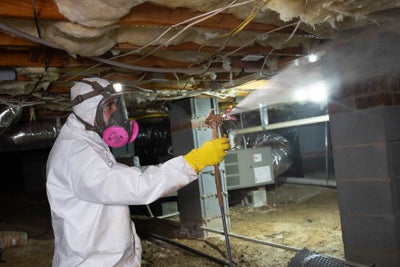 A straightforward way to detect white mold is through a process called direct mold sampling. The goal is to collect a small amount of the possible mold and test it to determine if you do in fact have white mold. Because different fungi require different treatments, getting a sample is an excellent investment. There are many different variations of this practice, including swab/bulk samples and tape lifts. These are common processes that a mold remediation company. They will collect samples, then send them to a lab for analysis.
These specialists also can remove existing mold growth in your crawl space.
Mold of any variety can cause mild to severe allergic reactions and health problems that can be as serious as an asthma diagnosis. It is best to seek the expertise of a specialist when you suspect that your crawl space has accumulated mold.
How to Prevent White Mold
While mold removal needs to be handled by a treatment specialist, there are things you can do to prevent moisture issues that lead to the growth of white mold and other dangers in your crawl space.
The best way to protect your crawl space and home is with professional crawl space waterproofing and encapsulation. It's important to create a healthier environment for you and your family, and a less desirable atmosphere for mold. This can be accomplished with various solutions, including: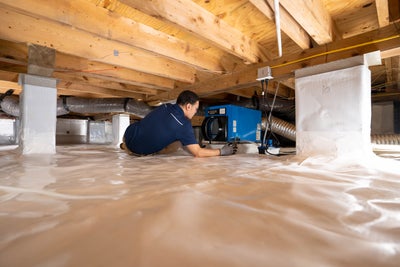 Concerned About Crawl Space Mold? Have a Professional Take a Look! 
Indiana Foundation Service specializes in preventing mold that may accumulate in or around your home. Our experts also specialize in waterproofing, which is a reliable way to avoid mold growth.
Don't go with just anyone to solve your mold problem; go with the experts! Our specialists have 30 years of experience in helping the local homeowners of Indiana. Contact us today for your free crawl space inspection and be done with white mold for the last time!