Efflorescence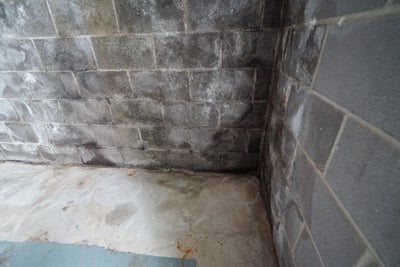 Unfinished concrete basement walls and floors can be damaged by efflorescence. Efflorescence is a crystalline substance that appears as white or gray streaks or a powdery residue. It occurs when water interacts with salt deposits on basement surfaces. Efflorescence is both an aesthetic concern and a sign of potential moisture problems that can damage your foundation.
Indiana Foundation Service identifies and treats efflorescence with long-lasting basement waterproofing solutions. Homeowners trust us for exceptional customer care and reliable service.
What Is Efflorescence?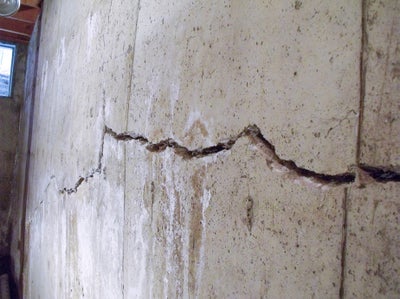 Efflorescence appears as a white or gray powdery formation. It occurs when water seeps into your basement walls or floors, reacts with salt deposits in the materials, and evaporates, leaving behind salt crystals.
These deposits commonly occur on surfaces like brick, cement, mortar, lime, sand, clay, and other elements of your home's structure. If not treated, efflorescence can weaken and cause flaking in your masonry over time.
Efflorescence is often mistaken for basement mold, but it is usually harmless and can be brushed off concrete surfaces.
To identify efflorescence in your basement, look for the following signs:
These problems can quickly worsen and cause significant damage to your home. If you observe any of these indicators, it's important to contact a professional basement waterproofing service like Indiana Foundation Service.
What Causes Efflorescence?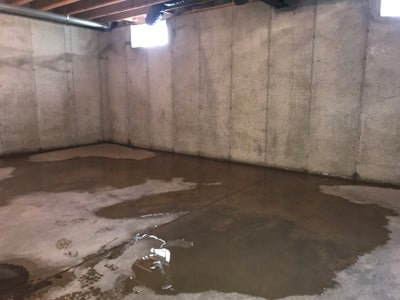 The leading causes of efflorescence include:
Continuous exposure to water gradually weakens the foundation's structural integrity and contributes to ongoing efflorescence.
Can You Fix Efflorescence? 
Efflorescence can be treated effectively by brushing it off concrete surfaces, but it can recur if moisture is present. DIY repairs and off-the-shelf sealants are not recommended as they provide only temporary improvements. Implementing a customized, whole-home solution is crucial to completely eliminate the symptoms and address its root causes.
How to Fix Efflorescence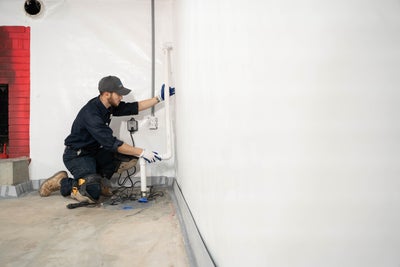 At Indiana Foundation Service, our experts will carefully assess the causes of moisture in your home and create a personalized repair plan just for you. Our proven process includes the following steps:
We offer top-notch products and comprehensive warranties, so you can be confident we will provide long-term relief from moisture in your home.
Why Address Efflorescence Now 
It's imperative to address efflorescence at its first sign because:
Discover the underlying cause of the issue with Indiana Foundation Service's customized solutions for waterproofing your basement. Our exclusive process and long-lasting warranties ensure dependable and enduring protection for your home.
Contact Indiana Foundation Service for Reliable Efflorescence Solutions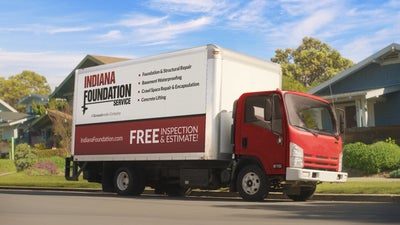 If you notice white substances on the concrete in your basement, it's essential not to ignore them. Instead of opting for a temporary fix that may not solve the problem long-term, trust Indiana Foundation Service to address the underlying cause.
As professionals in basement waterproofing and repair, we take the time to evaluate your specific situation and develop a personalized plan. Our team of skilled technicians, and our specialized products, will effectively eliminate efflorescence and moisture damage at its source. Contact us today to schedule a complimentary and pressure-free home inspection.
FAQs
It is advisable to take prompt action to prevent further issues. Efflorescence on concrete surfaces indicates the presence of water, which can cause ongoing damage if not addressed quickly. Don't hesitate to reach out to Indiana Foundation Service for a free inspection and estimate on customized repairs. 
The key to preventing and treating efflorescence is effective moisture management. This includes implementing basement waterproofing systems such as interior drainage, sump pumps, dehumidifiers, and wall vapor barriers. Learn more and get a free quote from Indiana Foundation Service today. 
Publish Date:
Last Modified Date:
Explore more problem signs