Leaking Basement Windows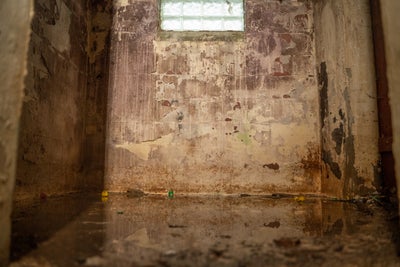 While basement windows bring in natural light and egress systems provide safe emergency exits, these features can also cause problems. Leaking basement windows are a common issue that can lead to serious health and safety concerns for your home and family.
At Indiana Foundation Service, we provide long-lasting solutions for leaking basement windows. Our team specializes in offering comprehensive basement waterproofing systems that effectively address the root cause of the problem, ultimately providing you with the peace of mind you deserve.
What Are Leaking Basement Windows? 
Leaking basement windows allow water to enter the basement. Signs of leaking windows include:
Visible moisture
Water stains
Pooling water around the window frame
Leaking windows often come with other problems, such as:
Efflorescence on walls or floors
Elevated basement humidity
Musty smells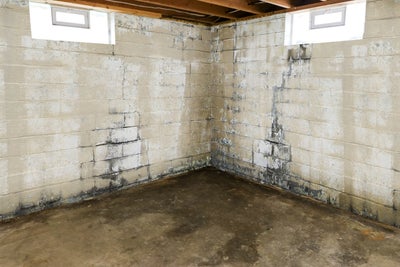 Leaking basement windows can cause structural and safety issues. If you notice these problems, contact local basement waterproofing professionals to address the underlying cause.
What Causes Leaking Basement Windows? 
Causes of leaking basement windows:
Material Decay: Wood, metal, and vinyl can deteriorate and rot over time.
Poor Installation: Improperly installed windows can allow water to seep in.
Age: Older windows are less efficient and more likely to develop leaks.
Drainage Problems: Issues with basement window well drainage can lead to water buildup and leaks.
External Pressure: Expansive clay-based soil puts pressure on basement walls, forcing water through small openings.
Climate Conditions: Heavy rainfall or snowfall can exacerbate the issue. Seasonal changes in Central and Southern Indiana can harm basement windows, making them more vulnerable to leaks.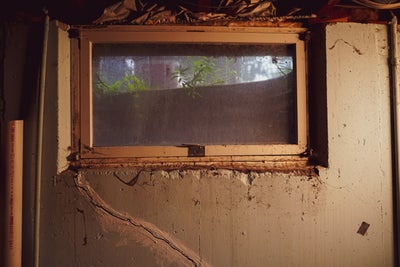 Accurate diagnosis is essential for resolving the problem. Contact Indiana Foundation Service for a free inspection.
Can You Fix Leaking Basement Windows?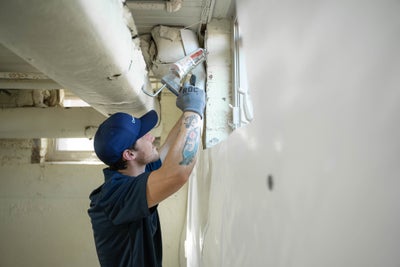 Yes, we can repair your leaking basement windows!
However, it's important to note that a proper fix requires more than just a quick patch. While temporary solutions like re-caulking windows or using waterproof paint may provide short-term relief, they are not long-term solutions.
For a permanent resolution to your leaking basement windows, we recommend a comprehensive solution that addresses the underlying causes of the issue. At Indiana Foundation Service, we offer complete basement waterproofing systems designed to prevent leaks from reoccurring.
Contact us for more information or to schedule a free consultation. We're here to assist you with your basement waterproofing needs.
How to Fix Leaking Basement Windows 
Here is what you can expect from our leaking basement window repair approach:
Thorough Inspection: Our experts will evaluate your home, identify the source of the leak, and recommend tailored repairs.
Interior Drainage: Our system catches leaking water and directs it to a sump pump, relieving hydrostatic pressure.
Sump Pump: Water collected in the sump pump is pumped out and away from your basement.
Wall Vapor Barrier: Vapor barriers on basement walls prevent water vapor intrusion and direct leaks to the drainage system.
Dehumidifier: An energy-efficient dehumidifier improves air quality by reducing moisture, preventing mold growth, and eliminating odors.
Wall Reinforcement: Carbon fiber straps and wall anchors stabilize walls, preventing further cracking and leaks.
Our proprietary products are designed to permanently fix leaks and prevent water entry. Everything we install can be customized to meet your home's unique challenges and repair requirements.
Why Address Leaking Basement Windows 
It's crucial to address leaking basement windows promptly for the following reasons:
Prevent Mold Growth: Mold thrives in damp conditions.
Improve Energy Efficiency: Leaky windows increase heating and cooling costs.
Preserve Structural Integrity: Excess moisture weakens your home's structure.
Protect Belongings: Water damage ruins valuable items stored in the basement.
Enhance Home Value: A wet, damaged basement negatively impacts property resale value.
Choose Indiana Foundation Service and our effective, long-lasting solutions for leaking basement windows.
Contact Indiana Foundation Service for Reliable Basement Waterproofing Solutions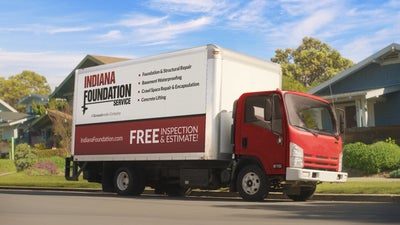 Don't let leaky basement windows damage your home and peace of mind. Indiana Foundation Service is dedicated to providing effective, long-lasting solutions. Contact us today for a free, no-obligation inspection to make your home drier and healthier.
For 30 years, we have helped Indiana homeowners create safer and healthier living environments with basement waterproofing solutions. We are excited to help you, too. Experience our exceptional customer care and reliable repairs firsthand. Contact us today for a free, no obligation inspection. 
FAQs
While temporary fixes are possible, professional help is strongly advised for a permanent and effective solution. We do not recommend DIY repairs because they can be complex, expensive, and temporary. Contact Indiana Foundation Service to schedule a free inspection and estimate. 
Repair costs vary depending on various factors, including the severity of damage and customized repairs. Indiana Foundation Service provides free inspections, no-obligation estimates, no hidden fees, and financing options. Contact us to learn more. 
We can complete most projects within a few days. However, the precise timeline depends on the extent of the problem, the necessary repair solutions, and permits. Contact Indiana Foundation Service for a free inspection, estimate, and accurate project timeline. 
Publish Date:
Last Modified Date:
Explore more problem signs