WallSeal™ Basement Wall Vapor Barrier
Contrary to what many think, damp and musty basements are not normal. These problems pose health and safety risks, but don't worry, there is a solution.

With the help of basement wall vapor barriers, and other basement waterproofing solutions, you can keep moisture where it should be – outside of your basement. As a trusted expert in moisture management, Indiana Foundation Service specializes in installing the AquaStop™ WallSeal™ Basement Wall Vapor Barrier to protect your home from water damage.
What is the WallSeal™ Vapor Barrier?
The WallSeal™ Vapor Barrier is a 12-mil thick, high-quality barrier designed to prevent moisture from entering basement walls.
It is permanently attached to the wall and redirects wall leakage into our BasementGutter™ interior drainage system. With this method, you can immediately address any issues with wet walls. The vapor barrier is also finish-ready, making it a part of a more comprehensive whole-home solution that ensures optimal living conditions.By combining our vapor barrier with other basement waterproofing solutions, such as a sump pump and dehumidifier, you can create a comprehensive system that protects your property and enhances the value of your home.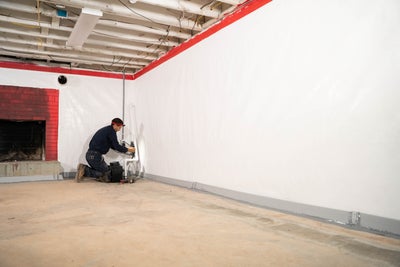 Signs You Need a Basement Wall Vapor Barrier
Your home may benefit from vapor barrier installation if you notice these common basement issues:
Musty odors
White efflorescence deposits on basement walls or floors
Increased humidity levels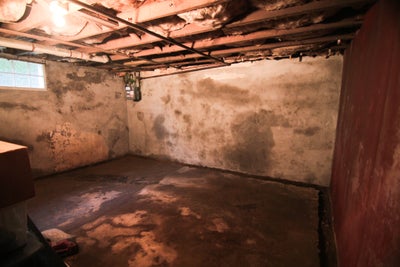 Ignoring these warning signs or delaying repairs could result in structural damage and potential health risks. It's important to promptly seek assistance from a trustworthy local professional specializing in basement waterproofing, such as Indiana Foundation Service, when you come across any of these problems.
Is a Basement Wall Vapor Barrier Necessary?
Yes, a basement wall vapor barrier is necessary for a complete basement waterproofing solution.
Even if basement walls do not have visible cracks or leaks, moisture can penetrate through them over time due to water vapor transmission through the porous concrete. This "invisible" moisture leads to the signs of dampness mentioned above.
Ignoring the problem allows more water damage to occur, eventually making repairs more complex and costly.
Take proactive steps now by installing a vapor barrier. The WallSeal™ Vapor Barrier is a crucial component of our comprehensive solution, ensuring that every part of your home stays dry and healthy.
What Are the Benefits of the WallSeal™ Vapor Barrier?
Our durable vapor barrier offers several advantages, including:
Long-lasting Protection: Our barrier is made from high-quality materials that stand the test of time, providing reliable and long-lasting protection.
Healthier Living Space: By reducing humidity and preventing mold growth, you create a healthier environment for you and your family.
Eliminate Musty Basement Odors: The WallSeal™ vapor barrier blocks moisture and water vapor, preventing the source of that damp and humid odor. Our barrier and dehumidifier improve the air quality in your basement.
Protect Your Possessions: Flooding isn't the only way moisture can damage your basement. Dampness can also corrode storage items, ruin valuables, and warp wood over time. WallSeal™ maintains a dry environment to keep your belongings safe.
Enhance Property Value: A dry and well-maintained basement significantly increases the resale value of your property.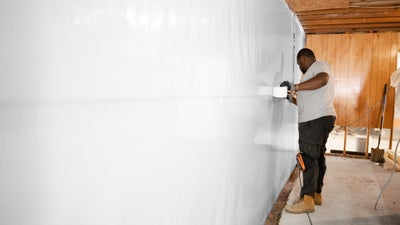 To ensure that you get the most out of the WallSeal™ vapor barrier, it must be installed correctly. Our certified technicians use proprietary products and techniques perfected by Indiana Foundation Service to provide you with the driest and healthiest basement possible.
How WallSeal™ Works
Our experts carefully inspect your basement to determine if the WallSeal™ Vapor Barrier is necessary for your specific needs. If it is, our team will proceed with the installation and our other basement waterproofing solutions.
During the installation process, we follow these steps:
First, we clean and prepare the walls to ensure proper installation.
Next, we securely fasten sheets of WallSeal™ to the walls, providing a reliable barrier against moisture.
Our team also installs an interior drainage system and the remaining necessary components.
To further protect your basement, we install a sump pump in the area's lowest point. We connect the interior drainage system to the sump pump, ensuring efficient water removal.
Finally, we install a basement dehumidifier to eliminate any remaining moisture.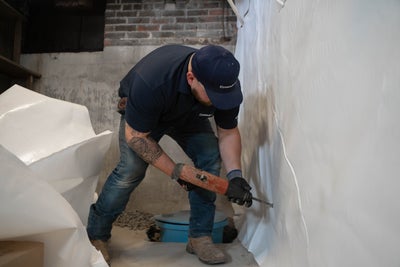 Here's how the complete WallSeal system works to keep your basement dry:
If water leaks through the basement walls, WallSeal™ automatically guides the water behind it.
The WallSeal™ directs the leaking water to the interior drainage system, preventing any potential damage.
The water collected in the drains flows into the sump pump for removal.
Our reliable sump pump removes the water from its basin.
Lastly, the basement dehumidifier eliminates residual moisture, ensuring a dry and comfortable space.
Indiana Foundation Service is committed to providing you with a professional installation that you can trust. We are dedicated to managing water effectively and ensuring the long-term protection of your basement.
Why Our Basement Wall Vapor Barrier is the Best Choice for Your Home
The WallSeal™ Vapor Barrier stands out from other vapor barriers for the following reasons:
It is made of high-quality, 12-mil thick material to provide maximum protection against moisture.
The material is waterproof and resistant to mold.
It adheres permanently to walls, preventing any leaks.
It seamlessly integrates with our complete waterproofing system.
We offer comprehensive warranty protection.
We also have annual maintenance plans available.
Unlike vapor barriers found in big-box stores that are thin and problematic, WallSeal™ is an exclusive product from Indiana Foundation Service. It is guaranteed to effectively address the source of basement moisture and help keep your basement dry.
Contact Indiana Foundation Service for Basement Wall Vapor Barrier Solutions Today!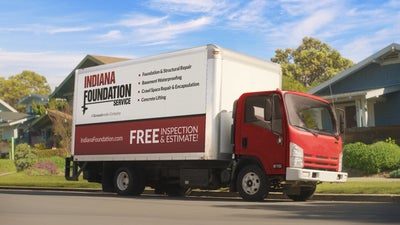 You no longer have to tolerate a damp, humid basement. Let Indiana Foundation Service assist you in transforming your home with a vapor barrier and complete basement waterproofing system. Contact us today for a free, no-obligation inspection and estimate.
For 30 years, we've been dedicated to helping homeowners repair and protect their basements. Our top-notch customer care and exclusive products are unmatched. You can trust us to restore your home's health and restore your peace of mind.
FAQs
Yes! Our vapor barrier reduces moisture, prevents mold growth, and creates a healthier living environment. It works well with our other basement waterproofing solutions.
The installation time varies based on basement size, damage, and necessary repairs. Typically, our experienced crews can install a complete basement vapor barrier system in a day or two. Contact Indiana Foundation Service for a free inspection, estimate, and project timeline.
Our vapor barrier is a permanent repair solution when integrated with our comprehensive basement waterproofing systems. We recommend enrolling in our annual service plan for optimal performance. Our skilled technicians will inspect and repair the vapor barrier as needed to prevent moisture problems. Contact us today to learn more about this maintenance plan and its benefits.
Publish Date:
Last Modified Date: