Slab Piers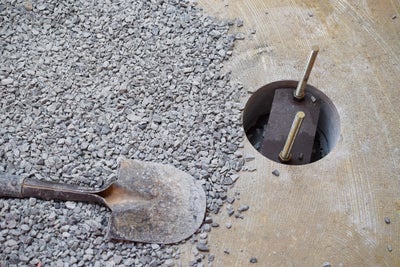 Settlement in slab foundations poses the same risk of damage as both basement and crawl space foundations. It's important not to ignore noticeable cracks or uneven floors because slab settlement indicates that your home's safety and structural integrity are compromised.
Indiana Foundation Service offers the perfect solution: SettleStop™ Slab Piers. As experts in foundation repair, we provide this permanent and warranted method to stabilize your home.
What Are Slab Piers?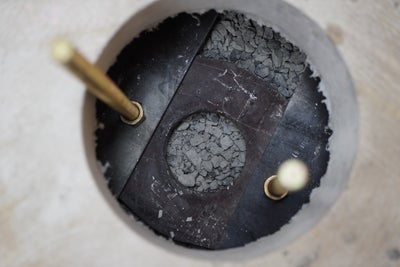 Slab piers are specialized components used for repairing foundations. They are designed to permanently stabilize settling slab foundations, prevent future settling, and ensure that your property resists shifting or expansive soil conditions.
These piers act as stable columns, transferring the weight of your home down to more stable ground. As a result, they provide stability and potentially lift the house back to its original position.
In addition to slab piers, a comprehensive approach to maintaining your home's structural health may include basement waterproofing. As a result, slab piers are an essential component of such an approach that ensures the longevity of your home.
Signs You Need Slab Piers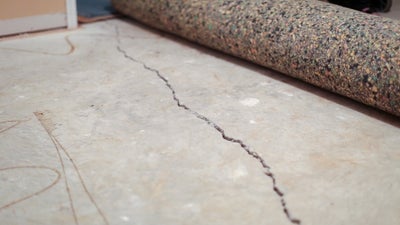 If you notice any of the following symptoms in your home, it may indicate a need for concrete slab foundation stabilization:
Visible floor cracks
Cracks in drywall
Drywall nail pops
Gaps between floors and walls
Although these indicators may seem only aesthetic at first glance, they are warning signs of a deteriorating foundation that should not be ignored. As soon as you notice a problem, contact local foundation repair professionals like Indiana Foundation Service.
Are Slab Piers Necessary? 
Ignoring signs of a settling foundation won't make the problem go away—it will only make it worse. As the foundation continues to weaken, repairs become more extensive and costly.
Acting early with slab pier repair can prevent further damage and provide peace of mind. It's a critical part of a whole-home solution that saves money and preserves your home's value in the long run.
At Indiana Foundation Service, we understand that every home is unique and requires its own repair plan. That's why we offer a variety of foundation, basement, crawl space, and concrete repair solutions. Even if slab piers aren't the ideal solution for your home, we'll recommend exactly what your home needs to remain safe, stable, and protected for the years ahead.
What Are the Benefits of Slab Piers? 
At Indiana Foundation Service, we take pride in our piers and their unmatched strength and longevity. We customize each installation to fit your home, so you can enjoy a variety of benefits, such as:
Stopping and Preventing Further Settling: Our slab piers prevent additional settling by transferring the weight of the structure through the piers onto stable soil or bedrock.
Potentially Lifting Settled Sections: We strategically install piers to try to lift settled areas of the slab back into position.
Providing Long-term Stability: Our slab piers provide a permanent solution, ensuring your home remains stable for the long term.
Enhancing Home Value: A stable foundation is a significant selling point, making your home more attractive to potential buyers.
Offering a Comprehensive Warranty: Our slab piers come with a transferable lifetime warranty, giving you peace of mind.
Indiana Foundation Service provides expert services and proprietary solutions that offer optimal benefits for foundation repair.
How We Install Slab Piers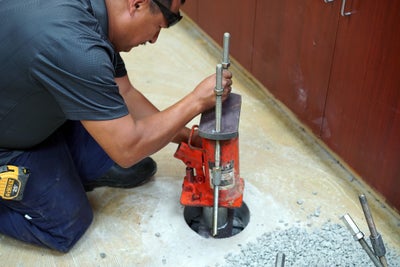 Slab piers differ from our other foundation pier systems, such as helical and push piers, and their installation requires a unique approach. Here's how we install slab piers:
Our experts conduct a comprehensive inspection.
We remove the affected flooring.
We auger a hole through the slab to expose the footing.
We insert a bracket under the footing.
We extend the pier sections into the ground.
We monitor the pier depths and capacities.
We cap off the pier.
We place a bracket on the slab.
We transfer the weight of the home onto the pier.
We pour cement into the hole and ensure a smooth finish.
At Indiana Foundation Service, we are the leading foundation repair company in Central and Southern Ohio, and we take pride in our expertise in installing slab piers. If you need slab piers installed, Indiana Foundation Service is the best choice for you.
Why Our Slab Piers Are the Best Choice for Your Home 
Our SettleStop Slab Piers offer several advantages beyond those mentioned earlier:
Specifically designed for slab foundations
Customized to meet your specific needs
Features an exclusive design that maximizes stability and lifting power
Backed by a comprehensive lifetime warranty
Supported by annual service and maintenance plans
Contact Indiana Foundation Service for Slab Piers Today!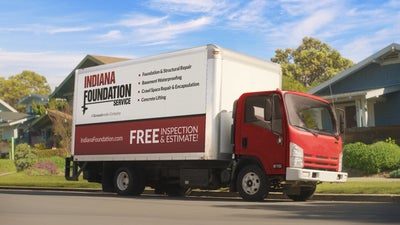 It is crucial to address any foundation damage, regardless of its size, to ensure the stability of your home and the safety of your family.
To begin the process, contact Indiana Foundation Service for a free, no-obligation inspection. Our slab pier solution provides permanent stabilization for your foundation, protecting your home's structural integrity. You can rely on us for your foundation repair needs, thanks to our exclusive piers, quality installation, and lifetime warranty.
Slab Piers FAQs
The number of piers needed for slab repair depends on factors such as the extent of the damage. If an inspector from Indiana Foundation Service determines that slab piers are the appropriate repair solution for your home, they will review all the project specifics with you, including the number of piers needed. 
Our experienced crews can typically install slab piers in 1-2 days, depending on the number of piers required. Please contact us for a free inspection to learn more about the installation process. 
The cost of slab piers depends on factors such as the severity of damage and the number of piers required. For a free inspection that includes recommended repairs, transparent pricing, and an accurate cost breakdown, please contact Indiana Foundation Service.