Drywall Cracks
If your walls could talk, they would tell you that your foundation is experiencing an issue. 
Drywall cracks are a clear indication that your foundation requires immediate attention. These cracks are not only visually unappealing but they also serve as a critical message regarding the condition of your home's foundation.
Fortunately, Indiana Foundation Service is here to support you—literally.
What Are Drywall Cracks?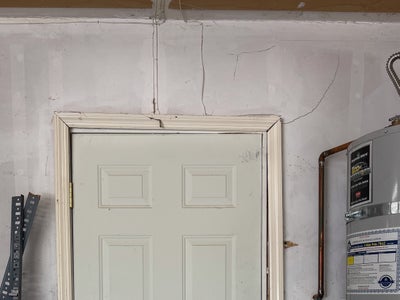 Drywall cracks can often be a sign that there are underlying foundation issues, specifically foundation settlement. Since drywall doesn't have much structural strength, it's often one of the first things to show signs of distress when there's a problem. Ignoring these cracks could mean overlooking serious and potentially costly foundation problems.
Here are some common indicators to look out for:
Diagonal cracks stemming from the corners of doors or windows
Cracks around the door and window frames
Horizontal or vertical lines on walls and ceilings
Spider-web-like cracks on your walls or ceilings
Even small cracks can be an early warning system for foundation damage. As these cracks grow in size and frequency, your chances of having more advanced foundation issues also increase.
What Causes Drywall Cracks? 
While it is always recommended to seek professional evaluation, here are some common causes of drywall cracks:
Soil Instability: Homes naturally settle over time. However, soil erosion or compaction can speed up this process, leading to problematic drywall cracks and jeopardizing your home's foundation.
Structural Issues: Foundation problems such as crumbling footings, sticking windows, or a cracked chimney can result in drywall cracks on the upper levels of your home.
Home Renovations: Before installing that marble floor or building an addition, consider the added weight and how it may cause your foundation—and your walls—to crack.
Moisture Intrusion: Leaky pipes or insufficient drainage can soften the soil, destabilizing your home's foundation.
It is important not to ignore drywall cracks, as they can impact your home's overall stability. Take heed of these warnings—your house is communicating with you through those cracks.
Can You Fix Drywall Cracks? 
Certainly, selecting the appropriate repair is not always straightforward. Although an interim fix for minor cracks may be tempting, it is only a temporary solution. Unless the underlying cause of the cracks is addressed, they will recur. It is not advisable to settle for superficial repairs; instead, it is crucial to address the root of the problem.
How Indiana Foundation Service Can Permanently Fix Drywall Cracks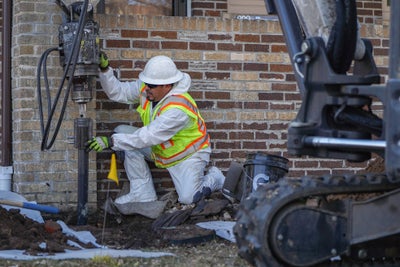 Our team of experts at Indiana Foundation Service is skilled at identifying the underlying cause of drywall cracks. With over 30 years of experience, we provide specialized solutions, including the following:
Our solutions are permanent and come with long-term transferable warranties for ultimate protection.
Why Repair Drywall Cracks Now? 
It's not recommended to ignore cracks in drywall for several reasons: 
Cracks tend to worsen over time if left unaddressed.
Waiting to make repairs can lead to higher costs for fixing the underlying issue and the additional maintenance needed.
Overlooking cracks can negatively impact your home's market value and visual appeal.
Choose Indiana Foundation Service Today!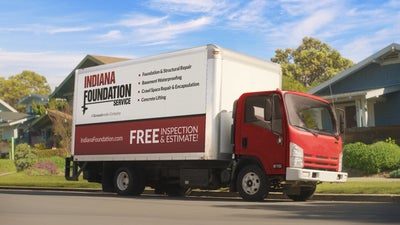 If you've noticed unsettling drywall cracks, it's important to take action. At Indiana Foundation Service, we have a proven track record of delivering top-notch service, and we're dedicated to helping you secure your home and peace of mind.
Don't just take our word for it; our satisfied homeowners can attest to our expertise in resolving their concerns and addressing drywall cracks.
To get started, schedule your free inspection today.
Drywall Cracks FAQs
Drywall cracks can be present in both new and old homes if there are foundational issues. This is not just an issue affecting older homes, as all homes are vulnerable. 
While DIY methods may provide temporary relief, there is a chance you won't fully resolve the underlying issue without professional evaluation and repair. This could lead to more severe structural problems, making them more expensive and complicated to fix later on. 
Absolutely! While drywall cracks may indicate foundation problems, they can also indicate humidity changes, temperature fluctuations, or poor workmanship during the home's construction. However, it's important to get an expert evaluation to eliminate foundational concerns. 
Publish Date:
Last Modified Date:
Explore more problem signs