Wall Anchors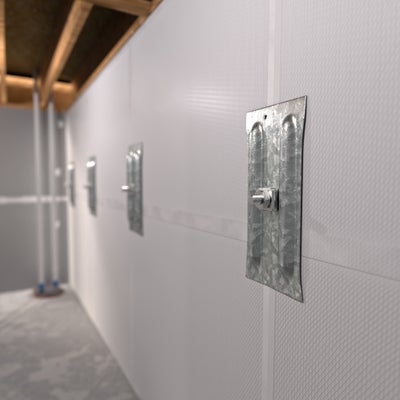 Have you noticed cracks and inward bowing in your basement walls, causing you to worry about the safety of your home and family? These signs are a clear indication that additional structural reinforcement is needed.
Indiana Foundation Service's wall anchor systems allow you to fortify your basement walls and stop further damage. We specialize in lasting basement repair procedures that implement wall anchors designed to latch onto secure soil and cease foundation shifts. Our anchors have the potential to gradually correct misaligned walls.
Early intervention is key to preventing major foundation and basement wall damage.
What Are Wall Anchors?
Wall anchors are fortified steel mechanisms affixed into the soil beyond your home's basement walls. The system comprises three main components:
Inner wall brackets anchored to the basement walls
Earth anchors embedded in stable soil away from the walls
Connecting rods that join the interior and exterior anchor plates
Wall anchors supply pivotal reinforcement by penetrating the soil past the unstable area near the foundation. They are engineered to halt lateral shifting and stabilize the foundation when adjusted periodically.
When Are Wall Anchors Necessary?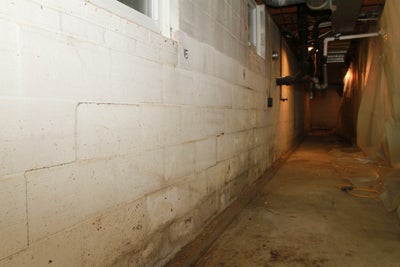 Signs that your home is a candidate for wall anchors include:
Basement Wall Cracks: Linear or staggered cracks in basement walls are red flags for wall instability.
Bowing Basement Walls: Walls leaning or bowing inward require structural support.
Basement Water Intrusion: Persistent moisture issues like water leaking inside your basement can contribute to mold and potential structural compromise.
Pungent Smells: Musty and unpleasant odors often indicate water seepage and resultant mold formation.
Early installation of wall anchors is crucial to halt these increasing issues.
Why Are Wall Anchors Important?
The need to stabilize problematic basement walls is critical. Ignoring the symptoms can lead to water infiltration, escalating mold conditions, and, ultimately, to a complete structural breakdown. Wall anchors are an indispensable part of a thorough basement repair strategy, particularly vital for homes with concrete block or poured concrete walls that show early signs of disrepair.
H2: Advantages of Indiana Foundation Service's Wall Anchors
Our wall anchor systems come with a host of benefits:
Halt the lateral migration and secure deteriorating walls
Potentially improve the condition of cracking and bowing walls
Redirect the structural load to the steadfast soil
Prevent the expansion of preexisting wall cracks
Cost-efficient compared to entire basement and foundation overhauls
A transferable lifetime warranty is provided
Our anchors are also designed to integrate seamlessly with other remedial solutions like superior basement waterproofing solutions.
How We Install Wall Anchors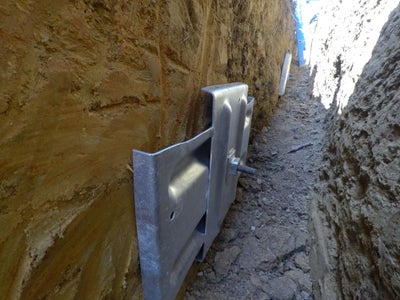 While every home is different, our fundamental wall anchor installation procedure includes these vital steps:
Excavate the soil at least 10 feet away from basement walls to embed earth anchors
Bore pilot holes for the anchor rods into trustworthy soil
Hydraulically drive anchor rods through the wall
Embed earth anchors into outside soil
Attach wall plates onto interior foundation walls
Connect the rods to the inner and outer wall plates
Backfill the excavated areas
Periodic readjustment to potentially align walls
Why Opt for Our Wall Anchor Systems?
Indiana Foundation Service offers trusted solutions, routine maintenance, varied financing options, and a transferable lifetime warranty. We also provide additional services like enhanced drainage systems to complement your basement and foundation repair. Contact Indiana Foundation Service for a free inspection today.
Secure Your Basement Walls with Indiana Foundation Service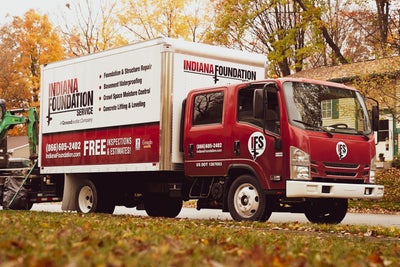 The wall anchor systems provided by Indiana Foundation Services guard against basement and foundation instability. Our regionally manufactured anchors are engineered to ensure your home remains secure for years to come.
Book a free, no-obligation inspection today to learn how wall anchors can rescue your vulnerable basement walls. Strengthen your home's structural integrity with Indiana Foundation Service.
Wall anchors FAQs
Complete wall anchor installation usually requires one to three days, depending on the amount of damage and number of anchors needed. Our team at Indiana Foundation Service works efficiently to get the job done as quickly as possible.
While exterior digging is required, we prioritize the protection of your property during the wall anchor installation process, taking care to minimize any potential damage. We mark off and protect your landscaping from damage and are committed to restoring any impacted areas to as close to their original condition as possible.
Our patented wall anchor system is effective for most basement wall constructions, including poured concrete and concrete block walls. Before the installation, we assess your walls and specify the optimal repair solution.
Publish Date:
Last Modified Date: