Wall Shearing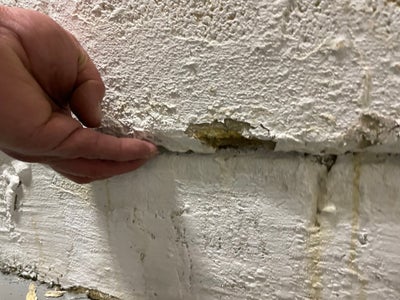 A shifting wall should not be present in your basement. While this issue is not uncommon, it endangers your basement's structural integrity and family's safety and leads to water-related issues.
Wall shearing can be fixed, and Indiana Foundation Service has the tools and training to do so. Homeowners in Indiana have trusted our quality customer care and lasting basement repairs for 30 years, and we're prepared to help you, too.
After reading this page, you'll be equipped to take the necessary steps for repair if your basement displays indicators of wall shearing.
What is Basement Wall Shearing?
Basement wall shearing occurs when walls undergo horizontal shifting or displacement, often due to external soil pressure. This phenomenon is primarily influenced by soil weight, moisture levels, and the soil's expansive properties.
Although shearing doesn't automatically signify foundation failure, it does demand swift attention to prevent further deterioration and moisture infiltration. The extent and location of the shearing dictate its severity and the appropriate repair approaches.
Our careful evaluation process rigorously examines all signs of shearing to suggest the most suitable repair methods.
Basement Wall Shearing Causes
Several factors contribute to the onset and progression of wall shearing. Our experts uncover these factors during inspections, empowering homeowners to recognize them.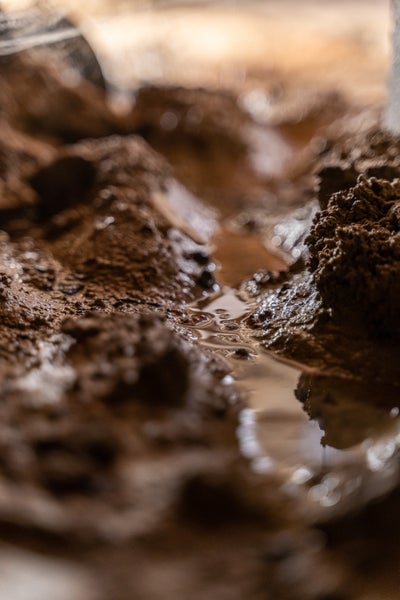 Changing Soil Volume
The soil encompassing your basement walls experiences volume changes with moisture fluctuations. Expansion during wet periods and contraction during dry spells exert pressure on basement walls, leading to shearing.
Hydrostatic Pressure
Underground water accumulation applies significant force against basement walls following heavy rainfall or springtime snowmelt, creating optimal conditions for shearing. This is known as hydrostatic pressure.
Frost Heave
During the winter, freezing moisture in the soil results in an upward force on the foundation known as frost heave. This force exerts pressure on basement walls, intensifying the potential for shearing.
Can Basement Wall Shearing Be Remedied?
Certainly! Contemporary foundation repair techniques mean you don't need a complete basement overhaul due to wall shearing. With professional assistance, you can reinforce affected areas and forestall further issues.
Indiana Foundation Service deploys diverse reinforcement methods to counteract the recurrence of wall shearing. Our guaranteed solutions ensure a stable, secure, and moisture-free basement for years to come.
How We Address Wall Shearing
Our established process has garnered the trust of numerous homeowners in the region, thanks to our commitment to detail and efficiency. Here's how we tackle basement wall shearing:
Thorough Inspection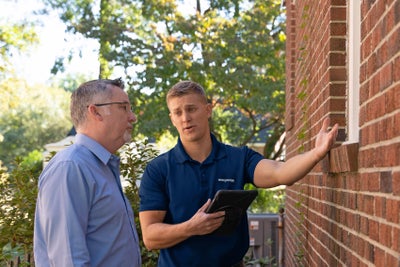 Our team thoroughly inspects your home to identify all instances of wall shearing. This includes examining the home's interior and exterior and noting the location, severity, and patterns of wall shearing and other problems. A comprehensive assessment helps pinpoint primary culprits like hydrostatic pressure, ground movement, frost heave, or expansive soils.
Reinforce Basement Walls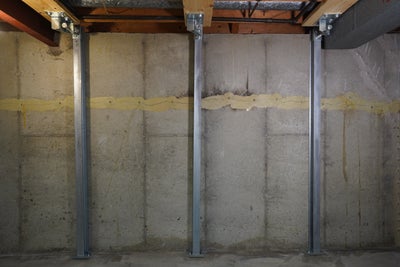 Shearing basement walls require the proper reinforcement methods. We offer a variety of these solutions customized to your home's unique needs, including:
Install Basement Waterproofing Solutions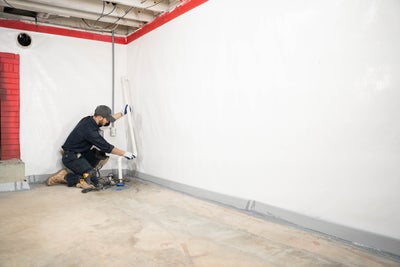 Moisture is a significant contributing factor that can lead to wall shearing. We employ diverse basement waterproofing solutions to manage this moisture, including:
Why Prompt Action is Essential
Delaying repairs exacerbates wall shearing and leads to higher repair costs. Swift intervention ensures:
Prevention of severe structural damage
Reduced risk of water infiltration, soil erosion, and potential mold growth
Prevention of floor settling or compromised structural support
Cost savings by addressing widespread damage and related water issues proactively
Indiana Foundation Service provides comprehensive, tailor-made solutions that address the core issue of strengthening your basement walls against future challenges.
Contact Indiana Foundation Service for Expert Solutions
If you've noticed signs of wall shearing in your basement, acting promptly is crucial to prevent foundation instability, safety hazards, and costly repairs. Indiana Foundation Service specializes in industry-leading techniques to rectify existing issues and bolster your basement.
We offer free, no-obligation inspections and estimates, so book yours today! Opt for more than merely a quick fix; address foundation challenges with the professionals at Indiana Foundation Service.
FAQs
Yes, shearing basement walls can be fixed. However, we do not recommend DIY repairs because they are temporary and can be complex and costly. It's best to seek help from professionals like Indiana Foundation Service to ensure a proper and long-lasting repair. 
Repair costs vary depending on various factors, including the size of the basement, the extent of reinforcement needed, the choice of materials, and the labor involved. Contact Indiana Foundation Service to schedule a free inspection and receive an accurate repair estimate.
The coverage of basement wall shearing repair may vary depending on your insurance policy and the cause of the damage. It's important to consult your insurance provider to understand coverage and eligibility.
Publish Date:
Last Modified Date:
Explore more problem signs